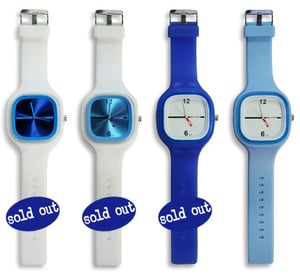 $

30.00
100% of the purchase price of this watch goes directly to the barley & birch foundation's school in Haiti.
It costs approximately $1/day to fund the education of a child in Port au Prince, Haiti. By purchasing this watch, you will fund the education for a child for an entire month.
By wearing it and explaining its purpose when you are asked, the good you've created will be magnified exponentially.
(UPDATE: We are so excited to announce that we have different color combinations of our blue available to us now!)
Find out more about The Watch at: www.thebarleyandbirchfoundation.org/thewatch/